Articles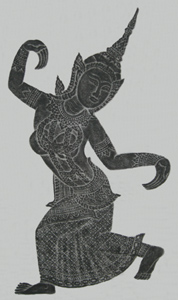 Articles for Thai Temple Rubbings
We are currently working on a series of articles discussing Thai Temple Rubbings.  We are looking at the history of temple rubbings, how/why/when the rubbings were created, a little bit about the actual process, and some of our thoughts about these pieces of art based on our own personal experience exploring this past culture of Thailand.
The articles we have written, edited, and published are:
Current Articles Published
We are still working on more articles as we gather information about these temple rubbings and will be continuously updating and posting more as they are completed and made ready.
A Little Help
With our years of both living in Thailand and traveling around the country, we don't know everything!  If you have anything you'd like to share, you can always leave a comment on one of our individual pages; but, we'd also like to invite you to prepare your own article for us to publish and share with our readers.  If you would like to contribute an article for consideration, please Contact us with what you'd like to submit and perhaps a bit about your own personal experience with Temple Rubbings.