Story of Ramakian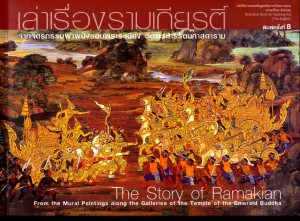 The Epic Story of Ramakian Chapters Being Added!
We have started adding the chapters for The Thai Epic – The Story of Ramakian.  The book has been divided into many short chapters, each with an accompanying picture taken from the story as it is presented on the mural walls at Wat Phrasrirttana Sassadaram, more commonly referred to as The Temple of the Emerald Buddha.
Click here to find The Story of Ramakian which can be found with our other Articles.